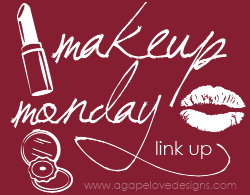 So it has been an Arctic Never-land around here for far to long, but the other day we got a days reprieve when the weather decided to give us a 60+ day. And oh what a glorious day it was! This made me dream of Spring even more and inspired a beautiful green spring eye look to rock for the day.
To Create this awesome look I used 2 Wet N Wild Color Icon Trios. I Dream of Greenie and Cool as a Cucumber. (If you look above I numbered each color from the palettes so that you can eaisly recreate this look.) So taking color number 6 I put that on the inner and outer thirds of the lids with 3 in the center. Then I took 5 & 2 into the crease and blended it out with 4. Using 1 very lightly on the browbone. I just love how it looked on my eyes and made me feel all Springy all day!
Here is a look at it in video on this quick keek!
To finish out the look I used my City Color Matte blush in Fresh Melon, which is a fantastic, highly pigmented blush that is super creamy and looks so great for the Spring! As well as my Pop lipgloss is Peony Petal which is a my lips but better color that I am just loving.
It was a super easy look to pull off and looked great with my hazel eyes, but I think that it would look great with any eye color and skin tone. Give it a try and see if you don't feel all Springy!! Lol is that even a word, oh well it is now. I always make up my own words.
Happy Makeuping my beauties and I'll see you all real soon. Please don't forget to subscribe to my youtube channel for even more Makeup Fun! Plus who knows what else.