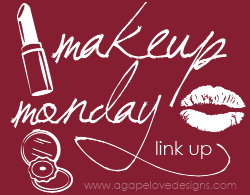 I recently was watching old videos and watch the swap videos that Maria and I did. Not only did I dye laughing at my shenanigans but at her adorable face when she saw the palettes that I got her. She is so damn adorable. Watching those made me want to do something with Maria for my return to youtube. So we chatted and decided that we would do a Valentine's Day Collab using a throwback palette. What better throwback palette for Valentine's Day then the Naked 3. We also added some lip options for you, one being more natural and the other a bold lip.
Click below if you would like to watch our Swap Videos, I promise you will laugh!
My Video
Maria's Video
So without further ado, lets get into the detail of the look. I will link the video below if you would like to see step, by step. It's a long one cause I went into detail, lol.
Since I have hooded eyes I wanted to show you hooded eye ladies a great look that shows all of the beautiful shadow work that you do on your mobile lid. Many of us never get to see the shadows that are on our lid, because our hood covers it, but with this one little trick you can make sure that lid color peeks thru.
I used a cut crease with this tutorial, but a very everyday wearable one that is soft and blended. This technique makes a false lid that is higher that your actual one. There for when you fill in below the cut crease you see the color that has been applied to the lid.
I love a cut crease, but they are not everyday wearable for some people so this softened cut crease is for you. It is very hard to describe what I did to create this look, so I am just going to embed the video so that you can see it step by step. It is a rather long video because there was so much that I wanted to tell you, so thumbs up if you make it to the end.